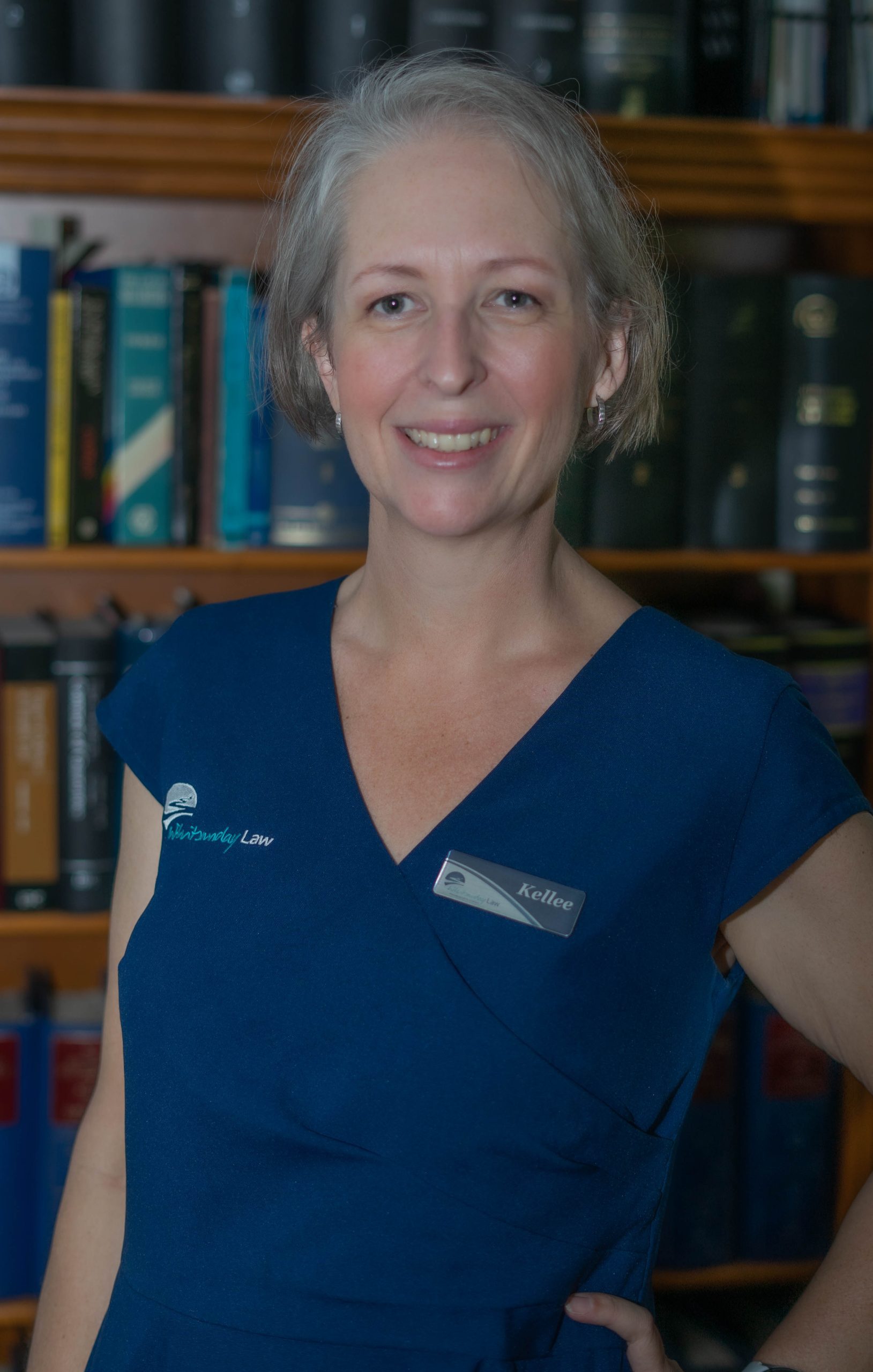 Kellee Fogg Legal Practitioner Director/Principal
Kellee Fogg has been with the firm since 2004 as an employed solicitor and more recently since 2016 as the Legal Practitioner Director/Principal.
Kellee has experience in wills and estates, business law, debt recovery and commercial law but her passion is in property law.
Between running a busy law firm to wrangling three children and a husband, time management is key. Combine that with over 15 years experience and Kellee is the solicitor who will give you a practical resolution in an efficient and cost effective manner.
Kellee can be contacted on:
Mobile: 0408 725 929
Direct Phone: 07 4948 7099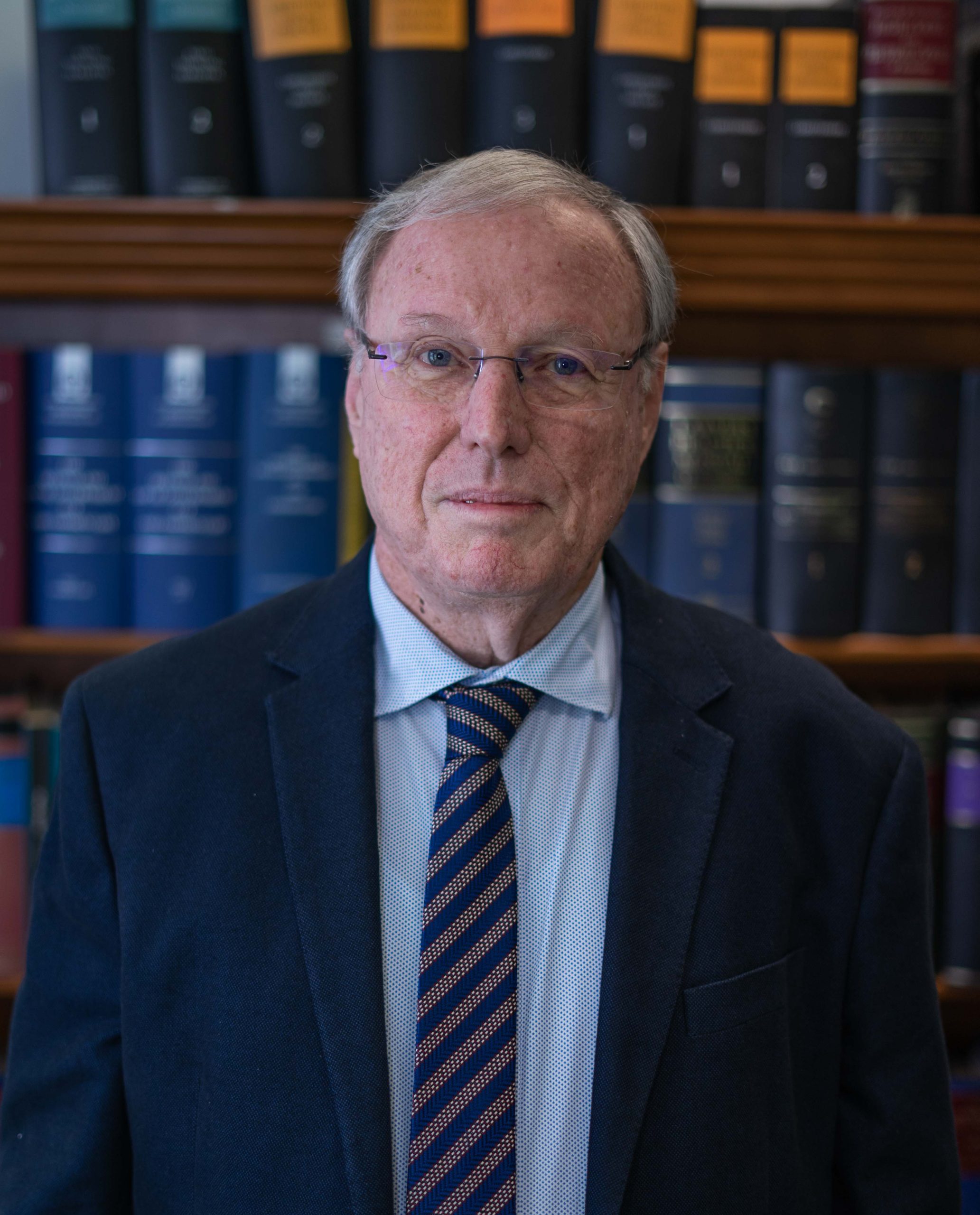 John Ryan Consultant
John Ryan has over 40 years experience and joined Whitsunday Law in 2008 when his firm John Ryan & Co merged with Whitsunday Law. John is a consultant at Whitsunday Law and is currently the only Notary Public in the Whitsunday Region.
John describes himself as a general practitioner in the true sense of the word however his main areas of professional interest are in property law, litigation (including criminal law), family disputes and maritime law. John is an enthusiastic supporter of Alternative Dispute Resolution processes in most litigious matters as it often saves clients costs and helps resolves matters in a timely manner.
John can be contacted on:
Mobile: 0427 776 307
Direct Phone: 07 4948 7023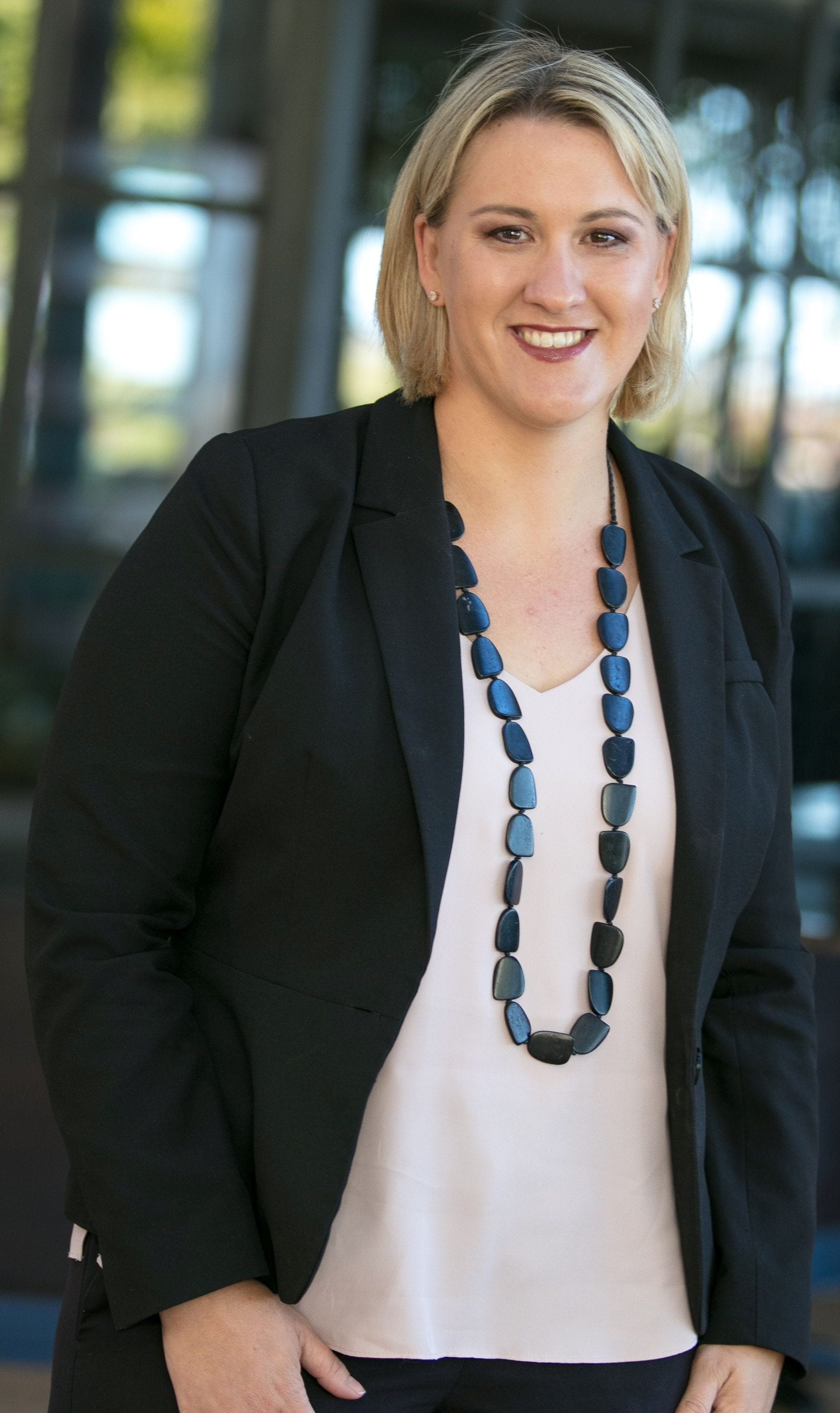 Sarah Smith Senior Associate
Sarah Smith started her career as a general practice solicitor, gaining experience in a broad range of areas including leasing, commercial transactions, criminal law and wills and estates.
Sarah's passion, however, has always been family law.
Sarah has a genuine compassion for her clients, she knows that no two family law matters are the same and understands that most of her clients are going through what may be one of the most stressful and emotional times in their lives. Let Sarah resolve (or fight) for your rights during what is an emotional tumultuous situation to gain the best outcome for you.
Sarah can be contacted on:
Direct Phone: 07 4948 7069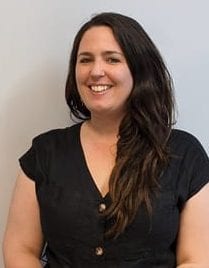 Eilidh McCallum Solicitor
Eilidh McCallum (her first name pronounced like Hayley but without the 'H') commenced her career as a conveyancer in Victoria gaining vital experience in property transactions. Once she completed her degree, she gained admission in Queensland and worked for another local firm before joining Whitsunday Law.
Eilidh has gained experience in complicated property transactions (including buying and selling on Hamilton Island) and is always expanding her expertise.  She also assists Kellee Fogg in commercial, business, leasing, and marina berth matters.
Eilidh can be contacted on:
Direct Phone: 07 4948 7038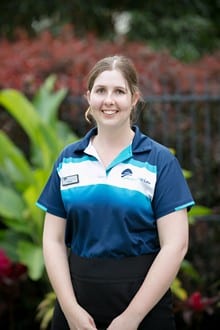 Tahlia Richardson Solicitor
Tahlia Richardson is our homegrown and newest solicitor to our expert team.  With her experience in conveyancing and now family law, Tahlia has a great eye for detail which is enhanced by her warm nature and love of the law.
Although Tahlia is at the beginning of her career, she is already very knowledgeable and can assist you with your family law matter.
Tahlia can be contacted on:
Direct Phone: 07 4948 7027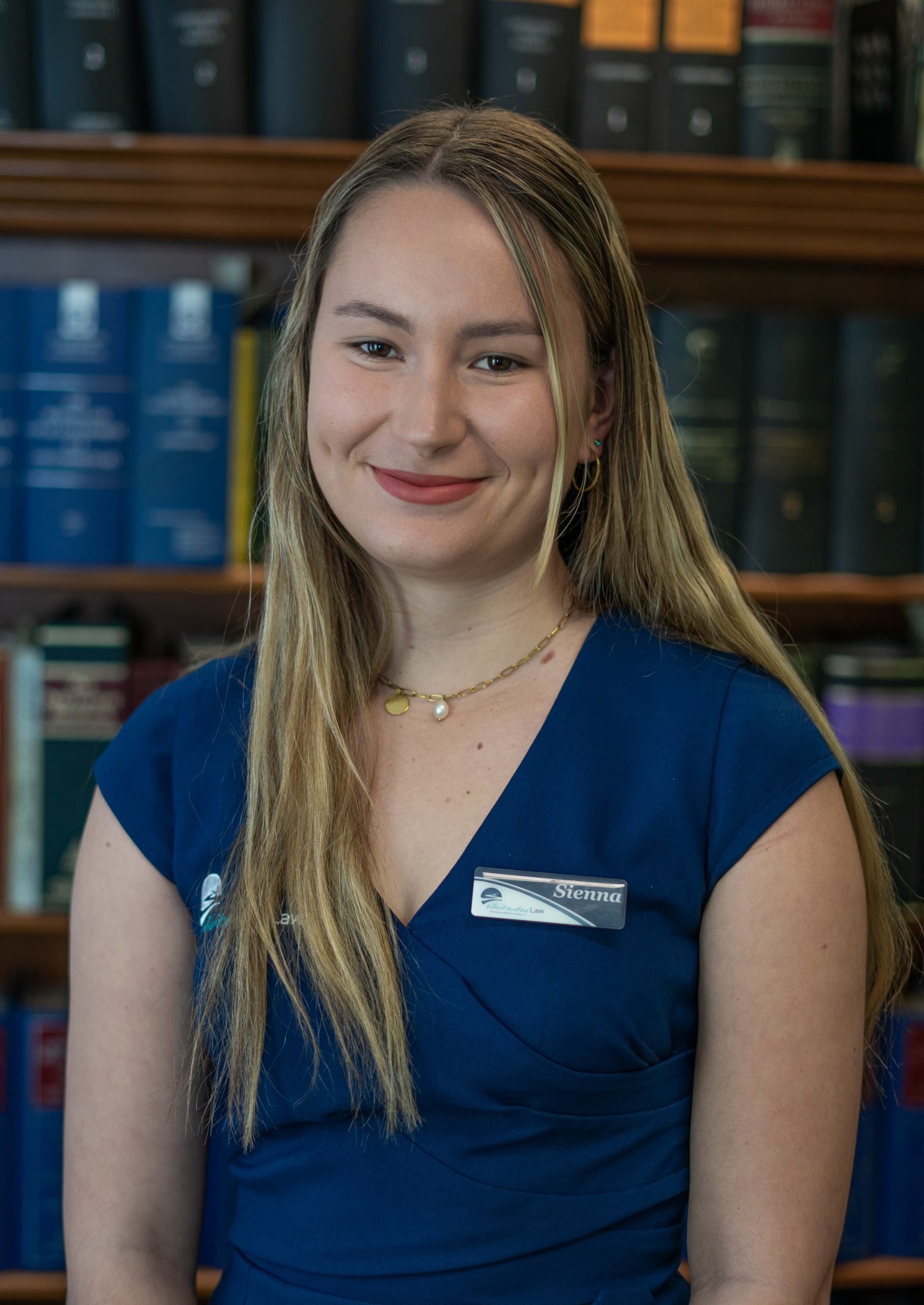 Sienna Mau Conveyancing Paralegal
Sienna Mau is our conveyancing paralegal and is focusing her knowledge base on excelling in cottage conveyancing (buying and selling residential houses, units & vacant Land).
Sienna is dedicated to her work to ensure the conveyancing process is smooth and co-ordinated so that your property is protected along with all of your legal rights.
Not only does Sienna strive to offer excellent service and advice, she is also studying her law degree online to become a solicitor so that she can assist clients with any complicated conveyancing matters.
Sienna can be contacted on:
Direct Phone: 07 4948 7028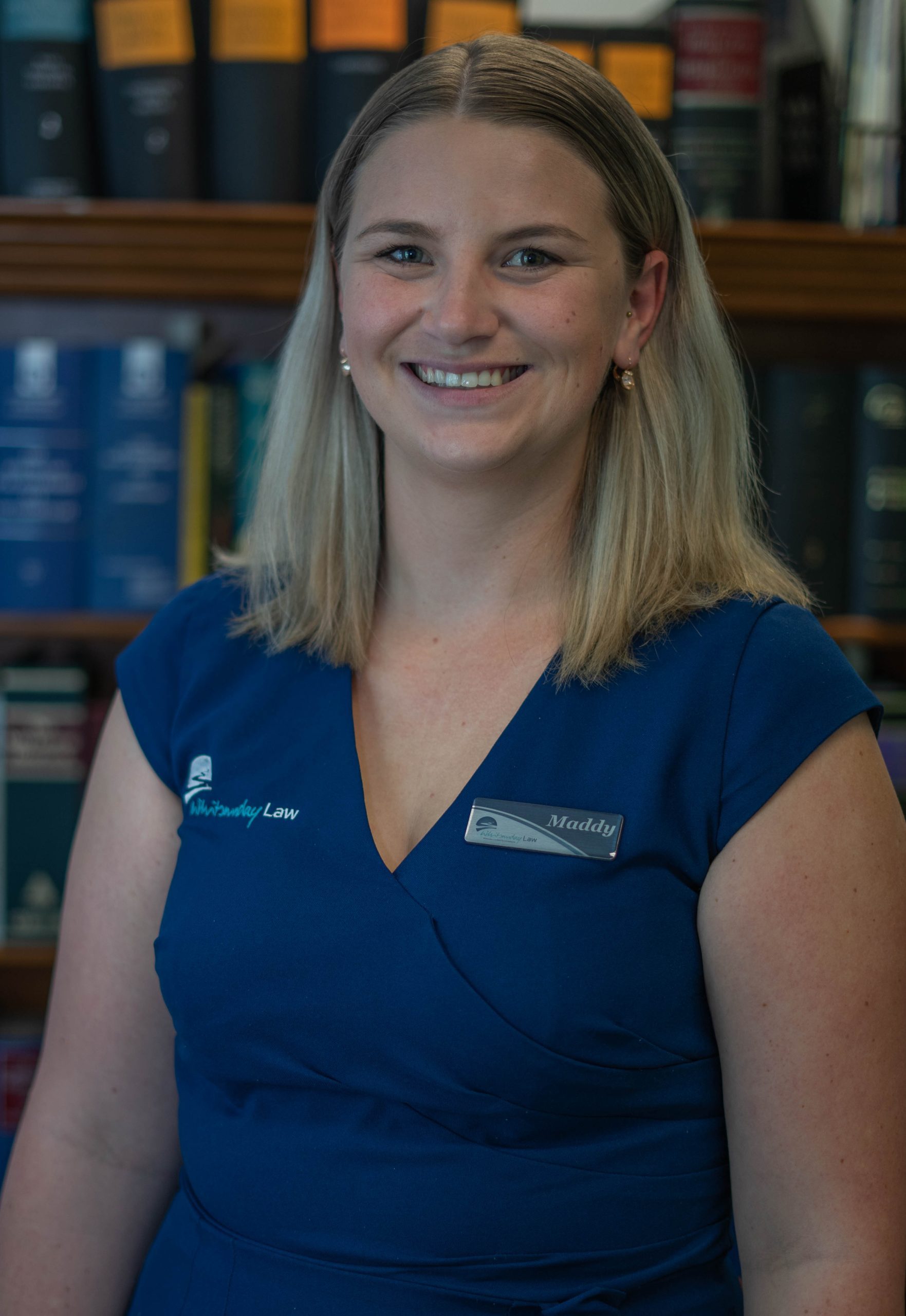 Maddy McCarthy Personal Assistant & Paralegal
Maddy McCarthy joined the Whitsunday Law family in 2021 as assistant to the conveyancing team.
Maddy's attention to detail and problem solving expertise soon made her invaluable in her new role as Kellee's personal assistant to all things property. Her excellent time management also allows Maddy to run marina berth matters for clients. Maddy's eagerness to learn and help others is gaining her valuable experience within the Firm.
Maddy has completed her Justice of the Peace course which will allow her to further assist our clients with the witnessing of documents as necessary.
Maddy loves spending time out and about in the beautiful Whitsunday Region with her family, friends and fur baby Coco.
Maddy can be contacted on:
Direct: 07 4948 7011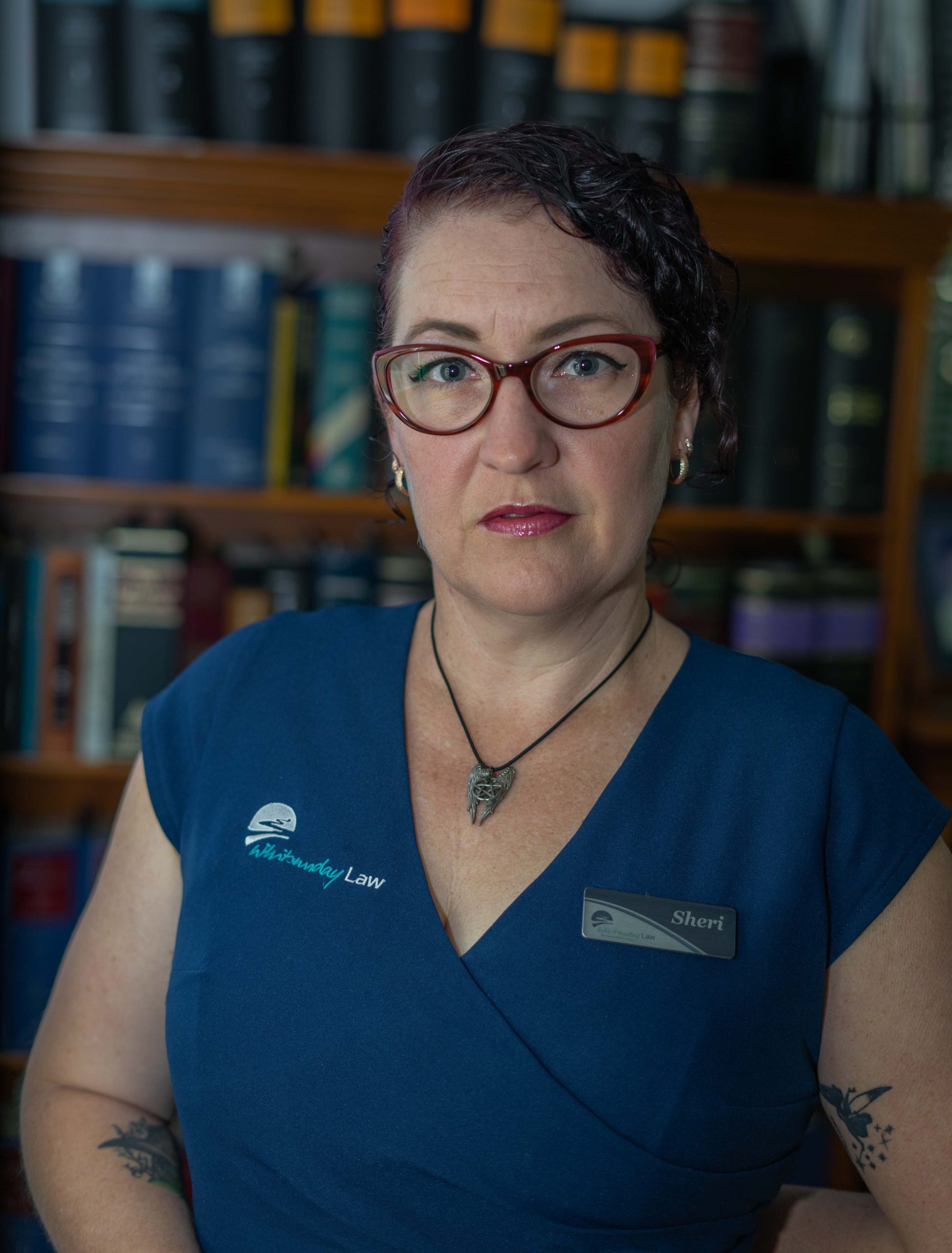 Sheri Flynn Office Manager
Sheri Flynn is the office and accounts manager. With over 10 years of managerial experience and over 25 years of working in law firms, Sheri assists in the implementation of firm policies and procedures, manages and oversees the administration of HR policies and practices as well as being responsible for maintaining accounts payable, receivables and billing on client files and the bank reconciliations and trust audits.
Not only is Sheri great at keeping the office in line, she also continues that role with her husband and two daughters at home.
Sheri can be contacted on:
Direct: 07 4948 7000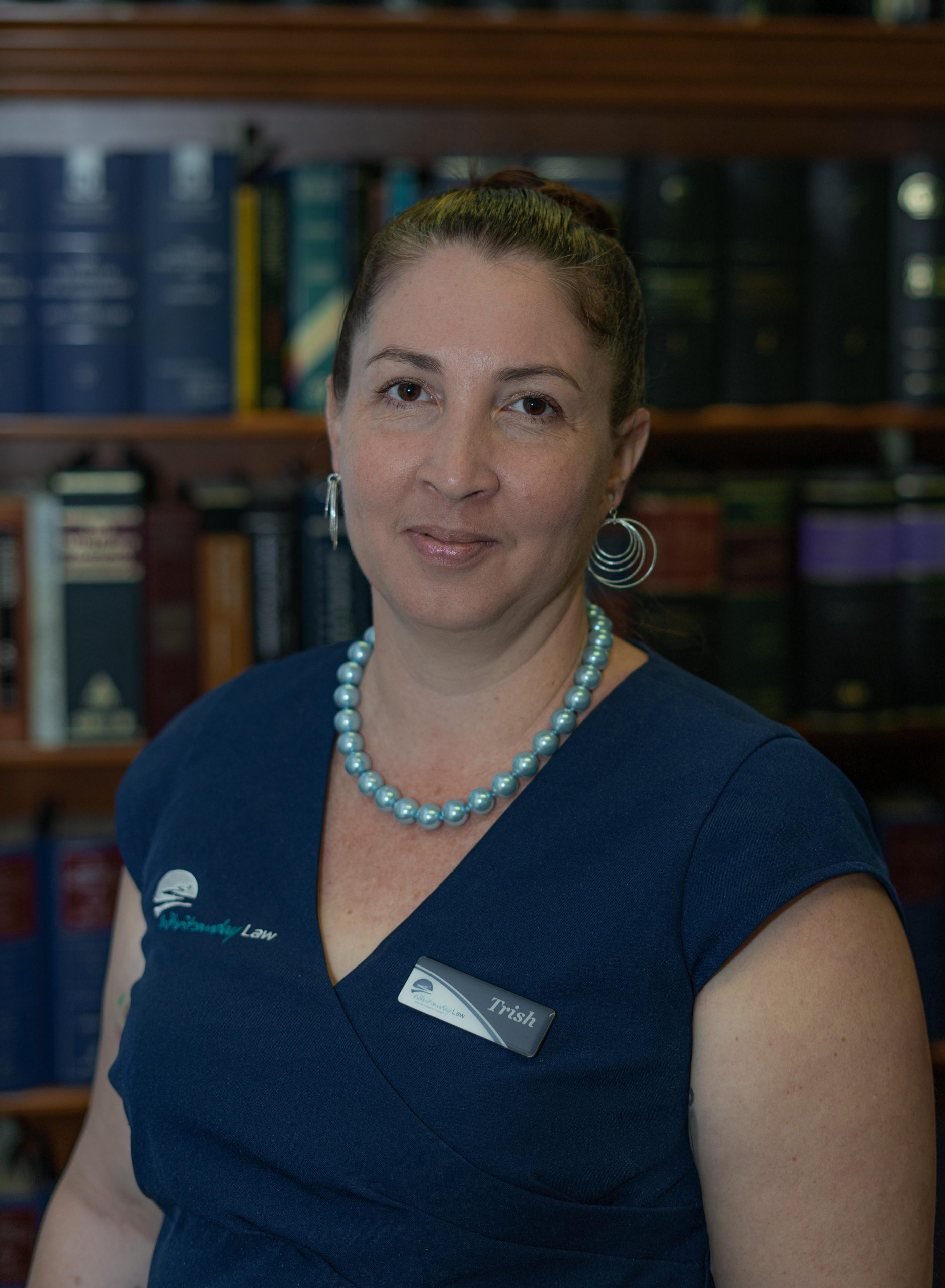 Trisha Dance Personal Assistant
Trisha is one of our many fantastic personal assistants and as a local born in the Whitsundays, has over 15 years' experience working in office administration.  Her current area of expertise is assisting Mr John Ryan with his Criminal and Family Law matters.
Trisha's extensive experience also allows her to assist our Office Manager with all things accounting, easily covering accounts payable & receivable when needed.
On weekends Trisha and her family love learning the skills of Cosplay artistry.
Trisha can be contacted on:
Direct:  07 4948 7000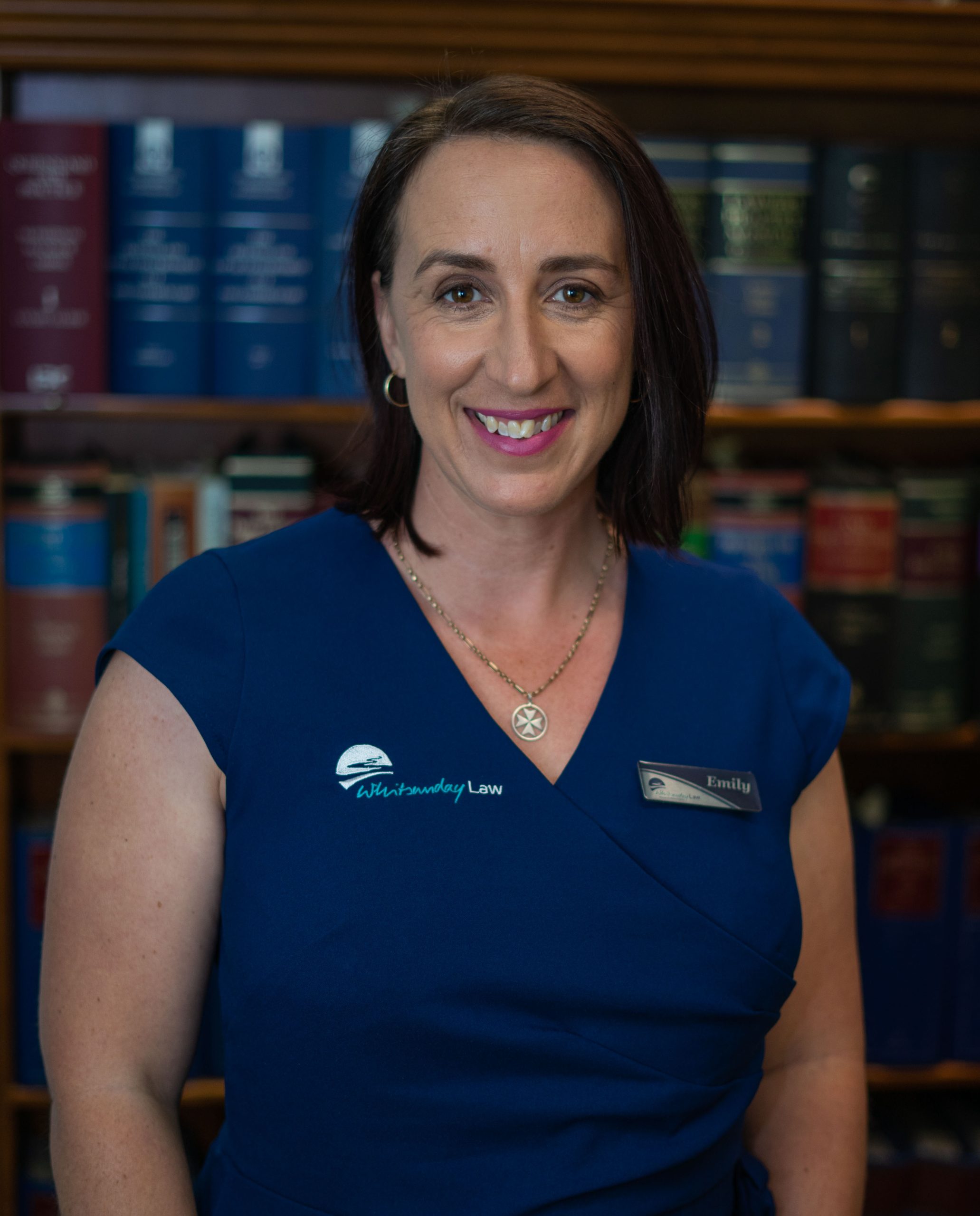 Emily Pomeroy Reception Team & Family Law Assistant
Emily Pomeroy is our friendly receptionist who takes great pride in greeting and assisting all our clients. Emily is also part of Family Law team and assists with administration for our Family Law Solicitors.
Emily brings her experience from working as a Legal Secretary in two busy Newcastle Law firms and her
attention to detail makes her is an integral part of the firm.
Emily has returned to legal work after taking some time off to raise her children with her husband Daniel. On weekends as a family they love camping and exploring the outdoors, but during the week you will find the whole family at the local Kyokushin Karate Dojo training hard and getting ready for their next tournament.
Emily can be contacted on:
Direct Phone: 07 4948 7000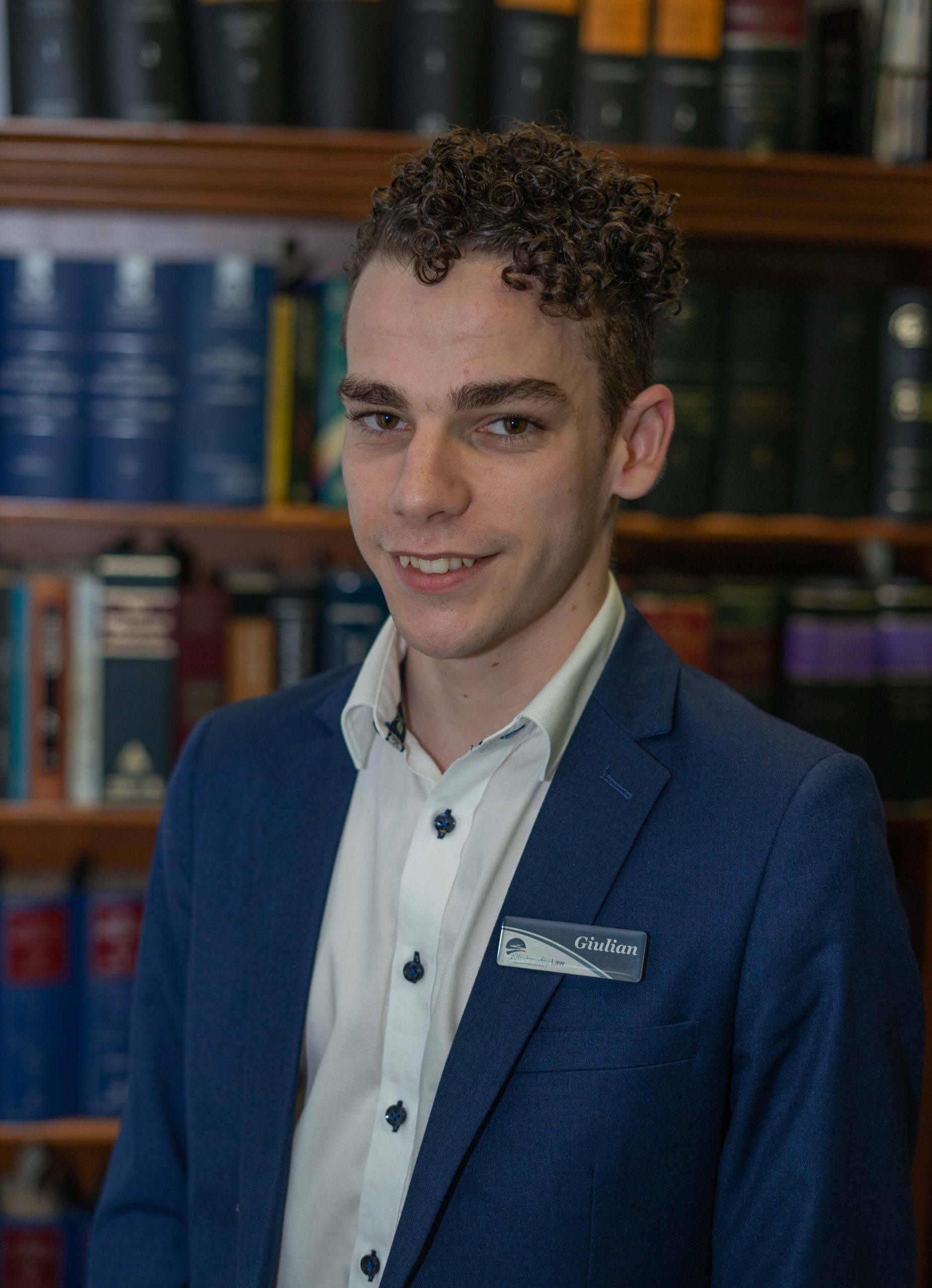 Giulian Grasso Reception Team
Giulian Grasso is an enthusiastic member of our friendly reception team whilst also assisting throughout the office in areas such as Conveyancing, Criminal and Family Law.
Giulian's dedication and ethics are highly valued in his dealings with coworkers and clients.
Born and raised on the Gold Coast, Giulian made his transition to the Whitsundays and discovered the wonderful team at Whitsunday Law.
Giulian is a professional musician who enjoys his (limited) spare time by playing various musical instruments, including but not limited to violin, guitar, bass, piano and more.
Whilst concurrently studying Law online at university, he hopes to become a competent and diligent solicitor with focus areas of criminal and civil litigation.
Giulian can be contacted on:
Direct Phone: 07 4948 7000